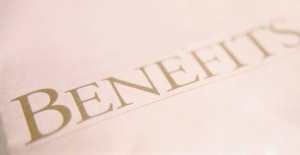 Benefits of Becoming a Member of Penang Freight Forwarders Association (PFFA)
Immediate affiliation to some of the  international forwarders associations.
Immediate representation by related organisations. Liaison with international agencies & private sectors. •Weekly Customs Currency Exchange Rates.
Regular updates on all Customers tariff codes amendments, Customers Ruling, Excise duties Sales Taxes, Annual Budget – Customs amendments – Sales Tax, Customers Act & Regulations, Customs Notices and Announcement.
Regular updates on operational procedures/ formalities at ports and airports. •Regular updates and announcements concerning the freight forwarding and transportation industry.
Reports and meetings from PFFA and with other parties.
Discounted fees for Customs Pass application.
Free use of PFFA Operations Office at North Butterworth Container Terminal – for your operations and documentation staff to prepare, amend, receive, collect, transfer, etc documents. Also, use of telecommunication and office equipment at minimal cost.
Regular seafreight and airfreight statistics.
Rebated registration fees for vocational training and education programs such as PFFA/FMFF Seminars, Conferences, Briefings, Congress, Workshops, etc Basic Course and Diploma in Freight Forwarding, and all courses conducted by the Malaysian Institute of Freight Forwarders.
a. Entitlement to issue (provided that you meet the international standards set)
b. FIATA Multimodal Transport Bill of Lading.
c. FIATA FCR – Certificate of Receipt
d. FIATA FCT – Certificate of Transport
e. FIATA FWR – Warehouse Receipt.
Use of PFFA Name and logo in your company stationaries, name cards, equipment (truck, etc) and documents (Bill of Lading/BL, Airway Bill/AWB, etc.) – will enhance and project more professional image of your company.
One of the main criteria, pre-requisite and characteristic for a company calling itself professional, is a membership with their trade association.
Download
Benefits_for_being_a_PFFA_member