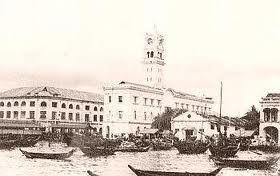 Our History Background
PFFA was officially registered on the 15th September 1980 and at that time was known as Penang Airfreight Forwarders Association (PAFA) representing a pioneer group of about 30 aircargo agents. The aircargo industry in Penang was established around the same time as the first Free Trade Zones in the country, in Bayan Lepas.
On 26th January 1985, PAFA changed to its present name – Penang Freight Forwarders Association to cater for the seafreight forwarders who at the same time was unpresented. Today PFFA represents freight forwarders from all modes of transport – from sea, air, land and rail and numbering IOS members. PFFA have become a full-fledged Freight Forwarder and "Architect of Transport". PFFA is one of the founding member of the national association, the Federation of Malaysia Freight Forwarders (FMFF) and also the Federation of Asia-Pacific Aircargo Association (FAPAA) which currently comprises the national aircargo associations from 15 countries in the Asia-Pacific Region. PFFA is also affiliated with FIATA (International Federation of Freight Forwarders Association (AFFA). Locally, PFFA is directly affiliated with the other state association in Port Klang, Johor and Perak.
To effectively represent the interest of our members. PFFA either works very closely or have representation with other relevant bodies, public and private such as the Penang State Customs Liaison Committee chaired by the state Customs Director, the Penang Port Consultative Panel which is appointed by the Minister of Transport and chaired by Penang Port Commission. Containers Port Users Forum chaired by Penang Port Sdn. Bhd., various Ministries and government agencies, various sectoral chamber of commerce and industries. Federation of Malaysian Manufacturers, FREPENCE, APIC, CHAM (Container Hauliers Association of Malaysia) NMSAA (North Malaysia Shipping Agents Association), ISOA (International Ship Owners Association). MAS Airlines Free Commercial Authority, Malaysia Airports Bhd.  etc.
Objectives and Designations
To promote and develop the freight forwarding industry at all times.
To uphold the standard and ethics of the freight forwarding industry at all times.
To promote the maintenance of ethical service rates for the betterment of the industry and, if possible to regulate standards and practice to be upheld by members.
To represent the Industry in liaison and, if necessary, to make recommendations, with all Government Authorities and Autonomous Authorities relating to the Industry, Airlines, Airline Ground Handling Agents, Port Authorities, Carriers, Shipper and Consigness insofar as the members and the industry is concerned.
To promote co-operation and understanding among members in freight operations.
To act as arbitrators in or to assist in the settlement of disputes and difficulties arising between members or in connection with the Industry.
To promote fellowship among all freight forwarders, their staff, all shippers , consigness, relevant Government Authorities, Airlines, Airline Ground Handling Agents, Port Authorities, Carriers and anyone or firm who is related to th. Industry including through media.
To uphold the Laws of Malaysia relating to the Industry.